Buffalo CrossOver
$69.95 – $74.95
Description
The Buffalo Crossover glove is made of premium buffalo leather.
Designed for the archer who prefers a traditional leather finger stall, the Crossover has finger stalls with buffalo leather or plastic inserts between two layers of buffalo leather for added support when shooting heavy-weight bows. This glove has neoprene on the knuckles, like all our adult gloves, to ensure minimum slip on the finger stalls after string release.
**Please note – color may vary from medium to dark brown.
Fax Us Your Hand Tracing!
We've brought back the fax number, so you can once again fax a tracing of your hand, to get the best size and match for you!
Fax: (208) 423-5143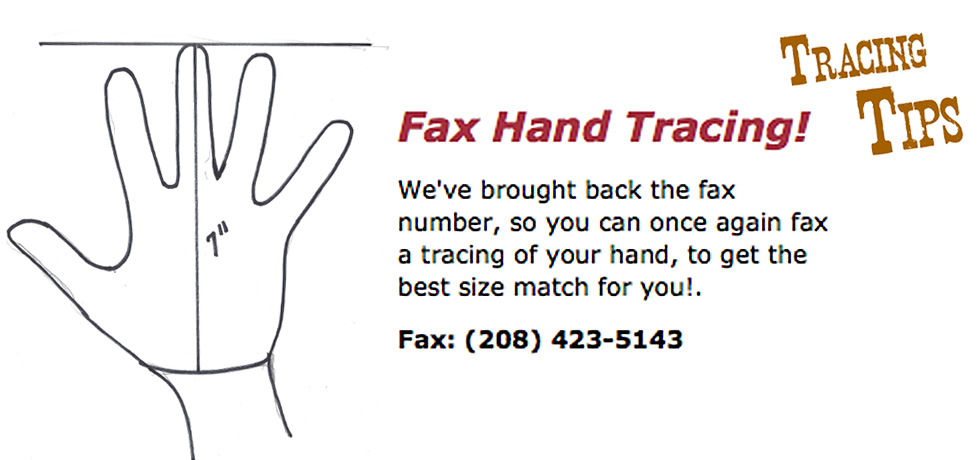 Faxing a tracing of your shooting hand is the best and most accurate way to determine glove size.
With your palm facing up, measure from your middle finger tip down to that first crease at the bottom of your palm.

 

See sizing info below.
Include your phone number or email address and we'll get back to you right away.
Please note — photocopies or pictures of your hand DO NOT WORK – please do not submit them.
Size Chart
| | |
| --- | --- |
| Small | 6 3/4" |
| Medium | 7" |
| Large | 7 1/2" |
| Extra Large | 8" |
| XXL | 8 1/2" and up |